Keep your trucking business compliant!
Our mission is to provide the best ELD solution for our respected customers across the country!
Proceed to admin panel
ELD compliance
Fully compliant with all necessary standards and mandatory regulations. A driver-friendly interface will grant drivers pure joy.
Exact route history
In addition to real-time vehicle tracking, ProLogs allows users to view the previous routes taken by vehicle up to 90 days.
Live GPS tracking
Display and track the movement of static and moving assets within your space on high-fidelity, layer-based outdoor maps.
Share link
To share information about a vehicle's location or to provide a real-time ETA to your customers, you can create a live link share.
A few things we're different than others
An ELD is an electronic logging device that is used by drivers of commercial motor vehicles (CMV's) to automatically record driving time and hours of service (HOS) records, as well as capture data on the vehicle's engine, movement, and miles driven.
COMPLETE ASSET TRACKING SOLUTION
Our software is unique because it uses the most advanced technology for tracking assets in real time. You can track your fleet (tucks and trailers) anytime and anywhere.
REMOTE DIAGNOSTICS
When problems arise, you will be the first to know; we are dedicated to provide best service and customer experience. Our software is designed to send alerts and warnings and prevent problems from happening.
RECEIVE ALERTS FOR ANY EVENT
The most important thing for truck drivers is receiving alerts about their truck status and to inform dispatchers and brokers. With our software, we put communication on first place.
TRACK MULTIPLE COMPANIES
Let's imagine that you have two trucking companies. With our software, you can track assets from both companies. You will be able to use our simple but effective interface in best way possible.
Who are we?
The secret of our success...
ProLogs Solutions is a limited liability company founded in 2020. Our main mission is to provide the best ELD solution for our respected customers across the USA. Also, one of our goals is to set an example for the competition by providing reliable service, strength in consistency, and building long-term relationships with respect and loyalty.
Reliable
We are fully reliable and you can count on us anytime and anywhere.
Dedicated
We are totally dedicated to making our customers satisfied.
Highly skilled
ProLogs is made by IT professionals for professional truck drivers.
Super efficient
We constantly work on our efficiency in order to improve our software.
Become affiliate! It will only take a minute...
Client testimonials
Don't take our word for it — here's what our respected customers say.
The guys at ProLogs are really great, and I've had the best experience working with them. Also, ProLogs is amazing and useful software. Anyone in the trucking industry will benefit from it.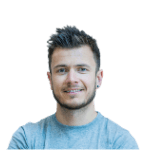 The people at ProLogs are very professional, friendly, knowledgeable, and always ready to answer and address all your questions and concerns. Working with them is an absolute pleasure!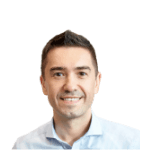 ProLogs is the best ELD provider we have used thus far. The super user-friendly interface and great customer support make them stand out among all other providers. No one is like them!
Our partners